Artist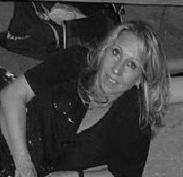 She trained at the Scuola Libera di Figura with Professor Nino Perizzi in Trieste, she attended the School of Visual Art in New York, the International Academy of Art in Salzburg with: the Spanish hyperrealist I. Quintailla, with the Viennese shareholder H.Nitsch and with the Zhou Brothers of Chicago working on large formats.
She also trained with G. Almbauer using the material technique, with profs. Gleich and with Prof. Harald Gangl of Vienna at the International Academy of Art in Bad Reichenhall in Germany. He studied sculpture in Carrara with prof. Boutros and Lutfi Romheim.
He has exhibited in numerous solo and group exhibitions in Italy and abroad including New York, Chicago, Miami, Shanghai, Berlin, Paris, Salzburg, Istanbul.
His works are present in public and private collections in Italy, Croatia, Austria, Spain, France, Germany.
He has received awards both for his painting and for his poetic anthologies which have also been translated and published in English, Slovenian, Albanian and Romanian.
His collections of poetry were present at the Turin Book Fair and in the book section of art Basel 2020.
Won a Scholarship at the Zhou Brothers Art Center, Chicago.
He won a scholarship at the Badreichenhall Academy, Germany.